Froggatt Edge future access preserved following farm sale
Although the Aotearoa Climbing Access Trust is still being formally established, it has already faced its first challenge – the sale of the Froggatt Edge farm.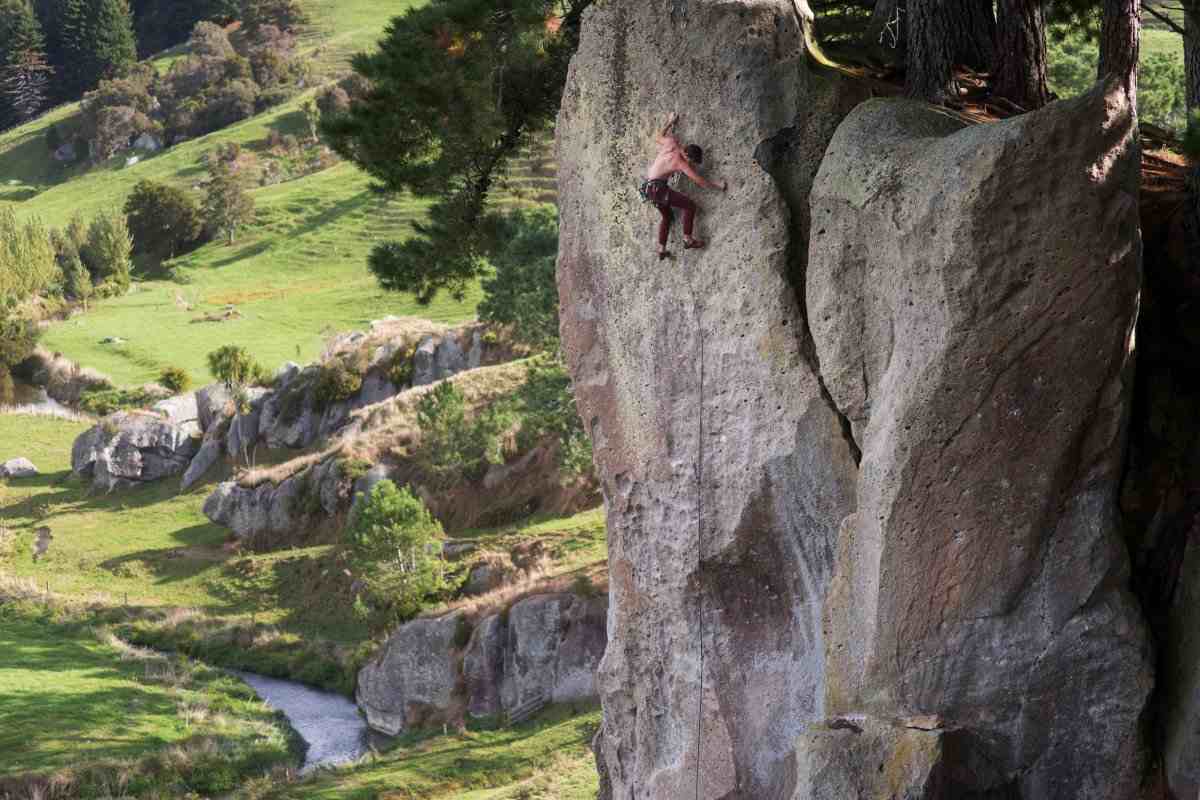 I am stoked to announce the Trust's first success – we have reached an understanding with the farm purchaser to ensure that climbing at Froggatt Edge can remain open to climbers for years to come.
We will need your help to make this deal a reality.
We will need to raise a substantial amount of money from within the climbing community, to go towards the purchase price and other improvements (explained below). If ACAT does not make the agreed contribution to the farm's purchase price, our option to secure a permanent access arrangement will lapse.
We are working to put the right infrastructure in place for an effective fundraiser, which will happen in the New Year once systems are in place.
Details
The Froggatt Edge block went to auction on Thursday 17 December. Prior to the auction we had approached two potential purchasers to propose a partnership deal that would secure permanent access for climbers.
One of those purchasers won the auction. They relied on a pledge that the climbing community would make a considerable contribution to the total purchase price. This allowed the purchaser to put in a higher bid than other farmers.
The purchaser has requested that we maintain their privacy for now. Settlement on the property has not yet occurred and is several months away. However, we can say that our understanding with the purchaser involves not only continued access to the cliffs, but also:
A right to put legal protections in place to ensure that climbing access is permanently protected, even if the property is sold.

Fencing off of the cliff areas to exclude stock.

Shared management of the cliff areas. The vision is to undertake extensive native planting around the crag and nearby wetlands, which will not only improve the crag environment but also showcase the climbing community's commitment to exercising kaitiakitanga over the whenua.
This is an exciting vision for the future. A massive thanks to the New Zealand Alpine Club for their partnership supporting this project, particularly Lindsay Smith, John Palmer and Gerald Lanning. Thanks also to FMC, Climbing NZ, and many amazing individuals – Doug McCauley, Michael Donovan, Peter Cammell, Andrew Baird, John Pitcairn, Richard Graham, Len Caley, Jonno Rau, Alexei Drummond, Trevor Hall, and Stephen and Janne Shaw. This wouldn't have happened without you.
Thanks
Many thanks to Gallie Miles and Director Sue Garmonsway for providing pro bono legal support.
Finally, thanks to everyone who responded to our request for support a few weeks ago. We will definitely be in touch once we are ready to start fundraising and doing work on the land. However, if you are excited about the project and interested in making a significant donation, please contact ACAT.
Merry Christmas everyone!
Ngā mihi nui
Edwin Sheppard
Project Lead - ACAT Development