Mangorewa Gorge crag interim closure notice
ACAT and the Rotorua Climbing Club are consulting with DOC and iwi about the future of the crag.
Key details: 
Please consider Mangorewa Gorge crag CLOSED and refrain from climbing there until further notice. 
The access track to the river remains open for walking and swimming purposes. Note that this track crosses private land owned by Tapuika and treat it with respect. 
Walking access down the riverbed also remains open.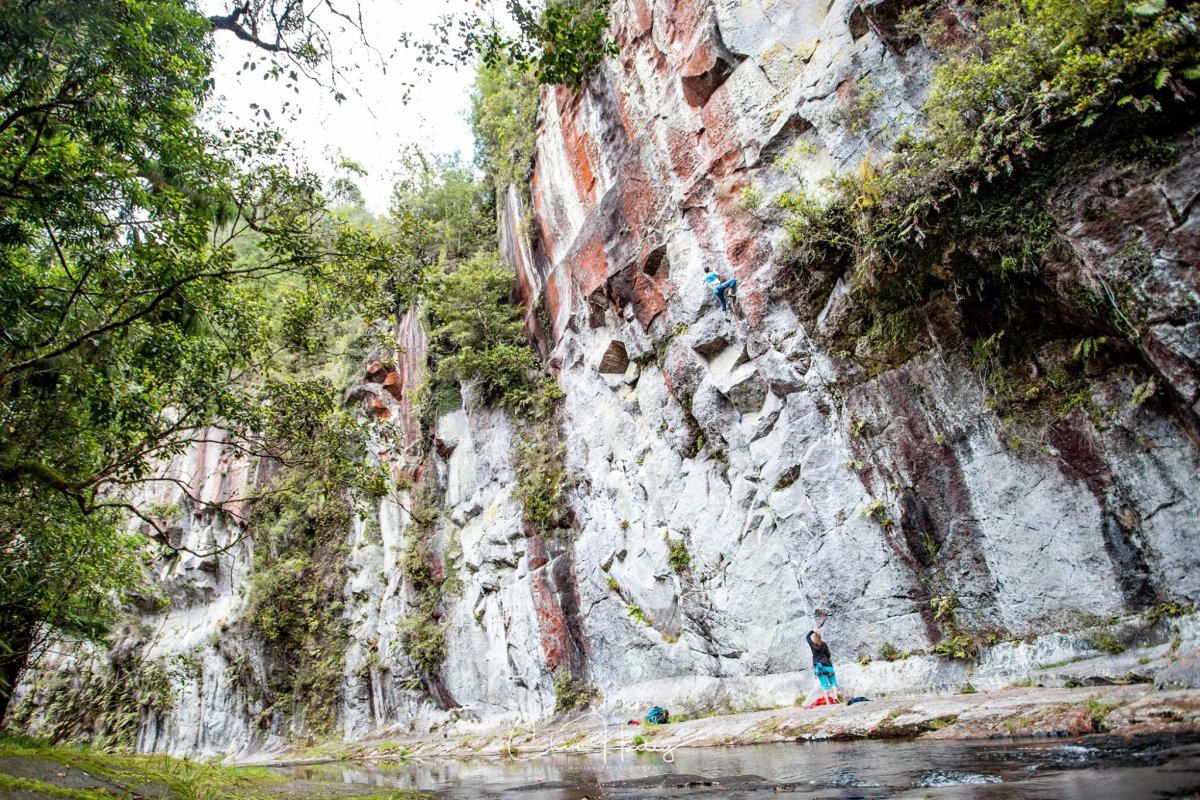 DOC investigation and consultation
Several months ago, the Department of Conservation (DOC) started an investigation into climbing at Mangorewa crag. We understand this was driven by concerns about health and safety and the use of fixed gear at the crag, plus the lack of any agreements with the climbing community.
To date, climbing at Mangorewa has been unofficial, as there are no agreements in place with DOC, which administers the Public Conservation Land (PCL) that the crag is located on, or with mana whenua, which owns the access track area and has an interest in the PCL as DOC's treaty partners.
On hearing of this investigation, the Aotearoa Climbing Access Trust (ACAT) and the Rotorua Climbing Club (RCC) contacted DOC on behalf of the climbing community.
We have had meetings with both DOC and representatives from the Tapuika Iwi Authority and consultation is ongoing. There may also be other iwi with overlapping interests in the area, we are looking into this.
We are hoping to develop a deep relationship with DOC and iwi built on our shared respect for the whenua and each other.
Cultural history of the river
The Mangorewa River has a rich cultural history. Downstream of the confluence of the Mangorewa and Ohaupara Rivers (near the road), the river is known as the Paraiti, and has been regarded by Tapuika as a tapu awa which contains many significant cultural sites.
It is one of the few areas of land remaining to Tapuika, which lost 97-99% of its tribal homeland through colonisation.
Interim closure
Considering this, Tapuika has asked that climbing at Mangorewa be temporarily put on hold while our consultation process is ongoing.
This would be a gesture of respect from the climbing community, creating a clear break with the past in which climbing has occurred without the appropriate permissions.
We know that this news will be concerning for many in the climbing community who treasure Mangorewa crag deeply. However, this is our opportunity to wipe the slate clean and work towards a better future where climbing at Mangorewa may be able to thrive in partnership with DOC and tangata whenua.