ACAT birthday bash at Hangdog, Wellington
Join us for a night of fun, food and prizes. The Aotearoa Climbing Access Trust is proud to present the ACAT Birthday Bash at Hangdog Indoor Climbing Centre.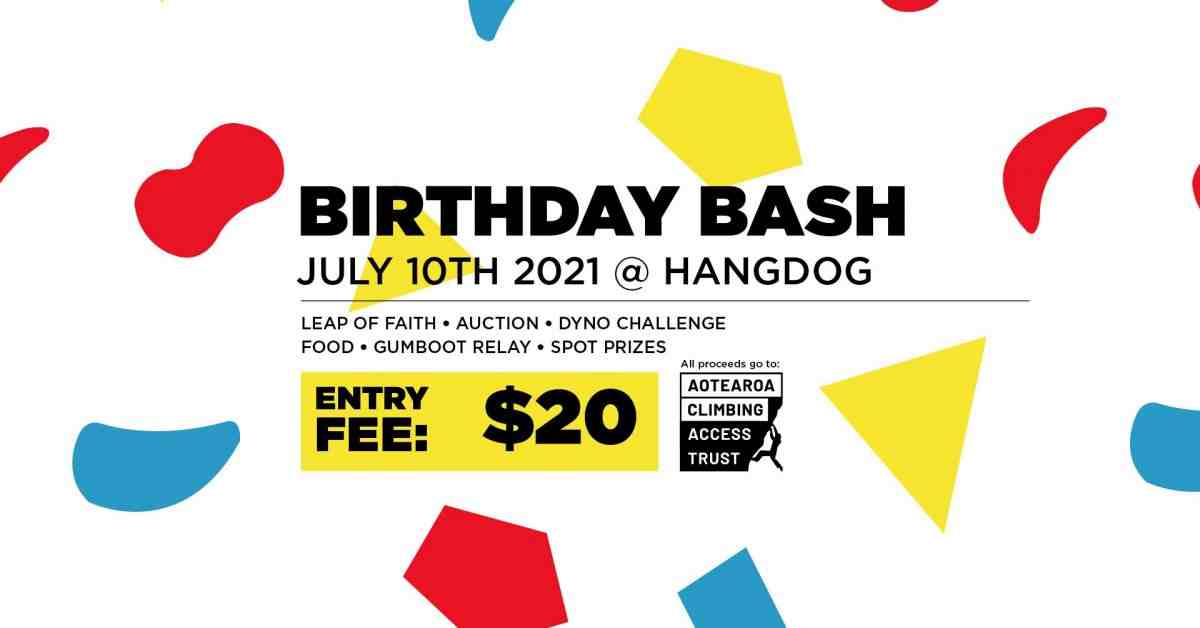 We have a bunch of awesome events lined up such as the Leap of Faith, the Gumboot and Glove Rally, the Dyno challenge, an auction where you can pick yourself up some sweet new gear as well as food and spot prizes on the night.
This event is for all climbers, from crusty Trad Dads to first timers. The price of entry is $20 with all proceeds going to the Aotearoa Climbing Access Trust and will be used to ensure future access to Crags all around New Zealand.
We'll be turning the music up for this one so don't be afraid to dress up and enjoy the best indoor climbing that Wellington has to offer while supporting an amazing cause.
Check out the event on FaceBook, and see you there!